BOARD OF DIRECTORS
Led by an exemplary Board of Directors, ESN's reach includes collaborative efforts that connect partners across the nation and around the world, recognizing the global nature of our energy challenges.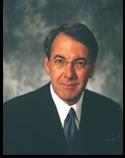 Thomas J. Snyder (ESN Chairman)
President, Ivy Tech Community College

Thomas J. Snyder serves as President of Ivy Tech Community College, the nation's largest singly-accredited statewide community college system and the largest institution of higher education in Indiana.
Appointed in 2007, Snyder leads the strategic, academic and operational processes of Indiana's largest and fastest growing college with more than 120,000 students at 23 campuses and 100 learning centers that provide a full-spectrum of educational resources, transfer credits, associate degrees, workforce training and professional certification.
Snyder has installed numerous growth and expansion initiatives to meet the future student services requirements. A negotiated agreement with Dell now provides students with significant computer discounts. Several new facilities projects have been announced and completed. Efficiency improvements, bookstore restructuring, costs savings initiatives and joint ventures have generated more than $ 3 million in new revenue in his first year. And under his leadership the community college has realized upgraded bond ratings of AA- from both Standard and Poor's Ratings and Fitch Ratings.
Prior to joining Ivy Tech, Snyder held Chairman and CEO/President positions at Flagship Energy Systems Center and Delco Remy International, Inc., respectively. During his 11 years at the helm of Delco Remy, he established a new business model and diversified the company from a $500 million automotive parts supplier to $1.3 billion in sales as global leader in truck, off-road and aftermarket products with more than 6,000 employees worldwide.
Snyder began his career at General Motors Corporation, advancing through executive positions in engineering, marketing and sales for automotive batteries, magnetics and electric vehicle components.
He graduated from Kettering University, formerly General Motors Institute in 1967, with a degree in mechanical engineering. Snyder also holds a master's degree in business administration from Indiana University. Snyder also completed a six-year tour of duty with the Air Force with research and development assignments at Vandenberg and Andrews Air Force Bases and the Pentagon. He serves on the boards of Conexus, Contech, Ener1, BioCrossroads, The Greater Indianapolis Progress Committee, the Education Council of the National Association of Manufacturers, Great Lakes Manufacturing Council, and the Paramount Theatre. Additionally, he is active on the Executive Committee of the Indiana State Chamber of Commerce and the Executive Council of St. Theodore Guerin High School in Noblesville.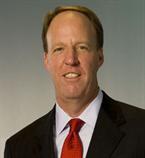 John Bear
President & CEO, MISO
John Bear was named President and Chief Executive Officer of MISO (Midwest ISO) on Jan. 16, 2009, after serving as President and Chief Operating Officer since January 2006.
Mr. Bear has more than 20 years of executive leadership in the utility industry and is a strong proponent of market transparency and efficiency. As CEO he is leading the MISO's efforts to create added value for all customers through reliable market operations that meet the region's resource adequacy needs, expand transmission planning activities and foster innovation in the exploration of the region's demand response and energy efficiency capabilities.
Prior to becoming Chief Executive Officer, Mr. Bear was President and Chief Operating Officer of the MISO, overseeing the ongoing success of Midwest ISO's market operations. He oversaw the design, construction and implementation of the Day-Ahead, Real-Time and Ancillary Services markets.
Prior to joining MISO, Mr. Bear was President of the Houston-based energy Reliant Resources, where he directed all operations and commercial activity for their mid-Atlantic and mid-Continent regions. Mr. Bear served as Chief Operating Officer and Managing Director of Reliant's European operations, where he made significant contributions to the restructuring and development of the Netherlands wholesale electricity market as a board member of the Amsterdam Power Exchange (APX).
Mr. Bear also is Vice President of the Very Large Power Grid Operators, an association of the 12 largest international power grid operators.
He is a former member of the ReliabilityFirst Board of Directors. ReliabilityFirst is one of the eight approved Regional Entities in North America under the North American Electric Reliability Corporation (NERC).
Mr. Bear also serves as a director on the Greater Ohio, Kentucky and Indiana Regional Board of Directors of the Make-A-Wish Foundation.
A native of Richardson, Texas, Mr. Bear graduated from Southern Methodist University where he earned a Master of Business Administration degree with a concentration in finance, and a Bachelor of Business Administration degree in finance and accounting. He attended the INSEAD Advanced Management Program for Senior Executives in 2009.
Mr. Bear joined MISO in May 2004.
Carl Chapman
Chairman, President and CEO; Vectren Corporation
Carl L. Chapman was named president and chief executive officer of Vectren Corporation, an Indiana-based Fortune 1000 energy-holding company, in June 2010 and assumed the chairman of the board title in May 2011. Prior to his current position, the Carmel, Ind., native served as president and chief operating officer. He has served in various other leadership roles at the company including executive vice president and president of Vectren Enterprises, Vectren's holding company for its non-utility subsidiaries and affiliates. He began his career in the energy industry in 1985 with predecessor company Indiana Gas/Indiana Energy where he served in a number of roles including chief financial officer.
Chapman received a bachelor's degree in accounting, graduating summa cum laude from Ball State University in 1977. He began his career with Arthur Andersen, remaining there until joining Indiana Gas.
He serves on the board of directors for the American Gas Association, Edison Electric Institute, Indiana Energy Association, Youth First, where he is chair, Central Indiana Community Partnership, and the board of advisors for the University of Southern Indiana Business School. He is a member of the Evansville Regional Business Committee and the Southwest Indiana Business Leaders Roundtable on Early Childhood.
Mitchell E. Daniels, Jr.
President, Purdue University
Mitchell E. Daniels, Jr. was unanimously selected by the Purdue Board of Trustees on Thursday, June 21, 2012, to be the university's 12th president. Daniels assumed that role in January 2013, at the conclusion of his term as Governor of the State of Indiana.
He was elected as the 49th governor of Indiana in 2004, in his first bid for any elected office. He was re-elected in 2008 to a second and final term, receiving more votes than any candidate for any public office in the state's history.
President Daniels came from a successful career in business and government, holding numerous top management positions in both the private and public sectors. His work as CEO of the Hudson Institute and President of Eli Lilly and Company's North American Pharmaceutical Operations taught him the business skills he brought to state government. He also served as Chief of Staff to Senator Richard Lugar, Senior Advisor to President Ronald Reagan and Director of the Office of Management and Budget under President George W. Bush.
Daniels, who is also the author of the best-selling book "Keeping the Republic: Saving America by Trusting Americans," earned a bachelor's degree from the Woodrow Wilson School of Public and International Affairs at Princeton University in 1971, and his law degree from Georgetown University in 1979.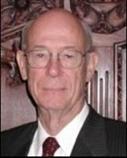 S. Michael Hudson - Board Member Emeritus
Chairman & CEO, I-Power Energy Systems, LLC

Mike Hudson serves as Chairman and CEO of I-Power Energy Systems, which produces a unique integrated system of on-site power generation that can utilize multi-fuel energy sources to produce full-time, efficient electricity in tandem with or independent of the utility grid systems.
Prior to his current role with I-Power, Hudson was Vice Chairman of Rolls-Royce North America from 2000 until his retirement in 2002. Prior to that he held the position of President, Chief Executive Officer of Rolls-Royce Allison following its acquisition by Rolls-Royce in 1995. He also served as Chief Operating Officer and Chief Financial Officer at various times during this period. Mr. Hudson was one of two managers who, with Clayton Dublier, acquired Allison Gas Turbine from General Motors Corporation. He has served on the management boards of several joint venture companies in which Rolls-Royce Allison has had interest. Mr. Hudson is a member of the Board of directors of the Indianapolis Water Company.
Mr. Hudson has served as Chief Engineer for advanced technology engines, Chief Engineer for small production engines, supervisor of design for the Model 250 engines, Chief of Preliminary Design and Chief Project Engineer in vehicular gas turbines during his tenure at Allison. Mr. Hudson joined Allison in 1968 as the project engineer for the ATEGG core engine demonstrator program.
Following graduation from the University of Texas with a degree in mechanical engineering, Mr. Hudson was employed by Pratt & Whitney Aircraft from 1962 to 1968 working in aircraft engine design, installation and performance, engine development and demonstration, and industrial and marine engine application engineering.
Mr. Hudson is a Fellow of the Society of Automotive Engineers and the Royal Aeronautical Society, an honorary Fellow of the American Helicopter Society and an Associate Fellow of the American Institute of Aeronautics and Astronautics. Mr. Hudson has been a member of the Board of Directors of the National Association of Manufacturers and of the Society of Automotive Engineers, and has served as Chairman of the SAE's Aerospace Council, has been on their Aerospace Program Office Committee and on their Finance Committee. He has received the SAE Franklin W. Kolk Air Transportation Progress Award and the Royal Aeronautical Society British Gold Metal and has been associated with five Collier Trophy winning programs.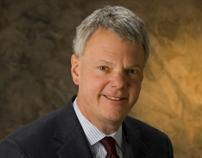 David L. Johnson
President & CEO, Central Indiana Corporate Partnership and BioCrossroads
David L. Johnson is the President and CEO of the Central Indiana Corporate Partnership, an organization dedicated to the region's long-term economic development strategy and includes the region's most prominent corporations and its university presidents. He also serves as President of BioCrossroads, a market-based enterprise seeking to improve Indiana's economic future through investments and jobs in the region's substantial life sciences sector. As a community volunteer, Johnson was one of the original organizers of the BioCrossroads initiative, working closely with the early leadership of the Central Indiana Corporate Partnership to help in founding BioCrossroads in late 2003. Through his work at BioCrossroads, which he has led since 2005, Johnson has been responsible for raising over a quarter-billion dollars in philanthropic and venture capital funding for efforts and investments to advance new companies, promote innovative research, and deliver on the promise of highly skilled 21st-Century employment opportunities for Hoosiers.
A longtime business leader and lawyer, Johnson is an honors graduate of Harvard College, Harvard Law School and Oxford University, where he studied as a Rhodes Scholar.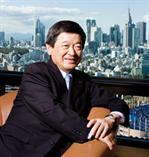 Eizo Kobayashi
ITOCHU Corporation

Mr. Eizo Kobayashi has been the Chairman of the Board of Itochu Corp. since April 1, 2010. Mr. Kobayashi was the President and Chief Executive Officer of Itochu Corp. from June 29, 2004 to April 1, 2010. He joined Itochu Corp. in 1972 and was its Managing Director for Corporate Planning, Affiliate Administration, General Affairs & Legal in 2003. He was also the Chief Information Officer of Itochu Corp. Currently, Mr. Kobayashi is a Director at Nippon Venture Capital Co., Ltd. Previously, he was a Director of Itochu Corp. in June 1997, and a Non-Executive Director of Nissin Foods Holdings Co., Ltd.
Tom Linebarger
Chairman & CEO, Cummins, Inc.
Tom Linebarger became Chairman and CEO of Cummins Inc., the largest independent maker of diesel engines and related products in the world, on January 1, 2012. Prior to becoming Chairman and CEO, he served as President and COO from 2008 to 2011, Executive Vice President and President, Power Generation Business from 2003 to 2008, Vice President and Chief Financial Officer from 2000 to 2003, and Vice President, Supply Chain Management from 1998 to 2000.
Tom grew up in California and in 1986 received joint undergraduate degrees in economics from Claremont McKenna College and mechanical engineering from Stanford University. He later returned to Stanford University to earn an MS in manufacturing systems from the School of Engineering and an MBA from the Graduate School of Business in 1993.
Prior to joining Cummins, Tom was an investment analyst and investment manager at Prudential Investment Corporation where he lived in both Singapore and Hong Kong. While at Stanford, he worked at Cummins as an intern and spent his summer working on the manufacturing line at the Cummins Midrange Engine plant in Walesboro, Indiana. He liked the values, the people and the business challenges he found at Cummins and decided to join full time in February 1993.
Tom has been on the board of directors of Harley Davidson since 2008. He is also a board member of both the Energy Systems Network and Indiana Economic Development Corporation.
Along with his wife Michele, Tom is very much involved in the education and development of their two teenage daughters, Alex and Emily.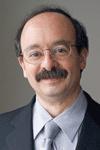 Amory B. Lovins - Board Member Emeritus
Co-Founder, Chairman and Chief Scientist - Rocky Mountain Institute

Amory B. Lovins is the Rocky Mountain Institute's Cofounder, Chairman, and Chief Scientist. RMI is an independent, entrepreneurial, nonprofit organization that fosters the efficient and restorative use of resources to make the world secure, just, prosperous, and life-sustaining. The Institute's staff shows businesses, communities, individuals, and governments how to create more wealth and employment, protect and enhance natural and human capital, increase profit and competitive advantage, and enjoy many other benefits - largely by doing what they do far more efficiently.
Lovins is a consultant experimental physicist educated at Harvard and Oxford. He has received an Oxford MA (by virtue of being a don), ten honorary doctorates, a MacArthur Fellowship, the Blue Planet, Volvo, Heinz, Lindbergh, Right Livelihood ("Alternative Nobel"), World Technology, and Time Hero for the Planet awards, the Benjamin Franklin and Happold Medals, and the Nissan, Shingo, Mitchell, Jean Meyer, and Onassis Prizes.
He is an honorary member of the American Institute of Architects, Foreign Member of the Royal Swedish Academy of Engineering Sciences, Fellow of the Royal Society of Arts, and Honorary Senior Fellow of the Design Futures Council. He has lately led the redesign of over $30 billion worth of facilities in 29 sectors for radical energy and resource efficiency. He has briefed 19 heads of state, held several visiting academic chairs (most recently the 2007 MAP/Ming Professorship at Stanford), written 29 books and hundreds of papers, and consulted for scores of industries and governments worldwide.
The Wall Street Journal named Mr. Lovins one of 39 people worldwide "most likely to change the course of business in the '90s"; Newsweek has praised him as "one of the Western world's most influential energy thinkers"; and Car magazine ranked him the 22nd most powerful person in the global automotive industry.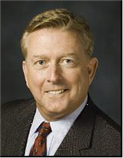 Jeffrey J. Owens
Chief Technology Officer and Senior Vice President, Delphi Automotive
Jeffrey J. Owens is Chief Technology Officer and Senior Vice President of Delphi Automotive, a $16B global automotive systems supplier. He is responsible for Delphi's global engineering organization including over 17,000 technologists located in 15 major tech centers. Owens leads the company's innovation and technology strategies while driving advanced technologies that anticipate market trends.
Owens has served in a variety of engineering, manufacturing, finance and product line assignments. He served as president of Delphi Asia Pacific from 2006-2009. Most recently, Owens served as president of the Electronics & Safety division of Delphi Automotive, establishing key growth product lines supporting the global megatrends of safe, green and connected.
Owens holds a bachelors degree of engineering from Kettering University, a masters degree in business from Ball State University and also completed the Global Executive Program at Duke University. He serves on the Board of Trustees of Kettering University.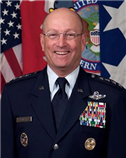 General Gene Renuart, Jr. (Retired)
Commander of the North American Aerospace Defense Command and US Northern Command, Peterson Air Force Base, Colorado
Retired July 1, 2010.
Gen. Victor E. Renuart Jr. is the Commander, North American Aerospace Defense Command and U.S. Northern Command, Peterson Air Force Base, Colo. The general entered the Air Force in 1971 following graduation from Indiana University. He was commissioned through the Officer Training School in 1972. He has commanded a NATO support group and two fighter wings. He served as Commander of the 76th Fighter Squadron during operations Desert Shield and Desert Storm, and supported Operation Deny Flight as Director of Plans for the NATO Combined Air Operations Center at Headquarters 5th Allied Tactical Air Force. In addition, he commanded Joint Task Force-Southwest Asia and 9th Air and Space Expeditionary Task Force-Southwest Asia, responsible for control of Operation Southern Watch. The general has served as the U.S. Central Command Director of Operations, wherein he oversaw the planning and execution of all joint and allied combat, humanitarian assistance and reconstruction operations for operations Enduring Freedom and Iraqi Freedom. He also served as Vice Commander, Pacific Air Forces, where he was responsible for Air Force and Air Component Command activities for the Commander, U.S. Pacific Command. The general has flown combat missions in operations Desert Storm, Deny Flight, Northern Watch and Southern Watch. Prior to assuming his current position, General Renuart was the Senior Military Assistant to the Secretary of Defense, Washington, D.C. He served as the principal immediate office adviser to the Secretary in all matters pertaining to the department.
James E. Rogers
Chairman - Duke Energy

Jim Rogers is Chairman of the Board of Duke Energy.
Rogers has more than 20 years of experience as a Chief Executive Officer in the electric utility industry. He was named President and Chief Executive Officer of Duke Energy following the merger of Duke Energy and Cinergy in April 2006. Before the merger, Rogers served as Cinergy's Chairman and Chief Executive Officer for more than 11 years. Prior to the formation of Cinergy, he joined PSI Energy in 1988 as the company's Chairman, President and Chief Executive Officer.
Rogers has served as Deputy General Counsel for Litigation and Enforcement for the Federal Energy Regulatory Commission (FERC); Executive Vice President of Interstate Pipelines for the Enron Gas Pipeline Group; and as a partner in the Washington, D.C., office of Akin, Gump, Strauss, Hauer & Feld. Prior to those appointments, he served as Assistant to the Chief Trial Counsel at FERC; as a law clerk for the Supreme Court of Kentucky; and as Assistant Attorney General for the Commonwealth of Kentucky, where he acted as intervener on behalf of state consumers in gas, electric and telephone rate cases. He was also a reporter for the Lexington (Kentucky) Herald-Leader.
In the course of his career, Rogers has served more than 40 cumulative years on the boards of Fortune 500 companies. He is currently a director of Fifth Third Bancorp, Cigna Corporation and Applied Materials, Inc. He has served as a director of Duke Realty Corporation, Cinergy Corp., PSI Energy, Bankers Life Holding Corporation, Irkutskenergo AO, and Indiana National Bank.
He is past Chairman and ex officio member of the Executive Committee of the Edison Electric Institute; and is Chairman of the Institute for Electric Efficiency. He serves as a member of the board of directors and the Executive Committee of the Nuclear Energy Institute, and is a board member of the Institute of Nuclear Power Operations. Rogers also serves on the boards of the U.S. Chamber of Commerce, the Business Roundtable, the National Coal Council, the National Petroleum Council, and the Nicholas Institute for Environmental Policy Solutions.
Rogers is Chairman of the Edison Foundation and co-chair of the National Action Plan for Energy Efficiency and the Alliance to Save Energy. He serves on the board of directors and the Executive Committee of the World Business Council for Sustainable Development. Rogers is also a member of the Honorary Committee of the Joint U.S.-China Cooperation on Clean Energy (JUCCCE). He has testified 19 times on energy and environmental policies before congressional committees. In 2007, Rogers was named the energy industry's CEO of the Year by Platts and Business Person of the Year by the Charlotte Business Journal.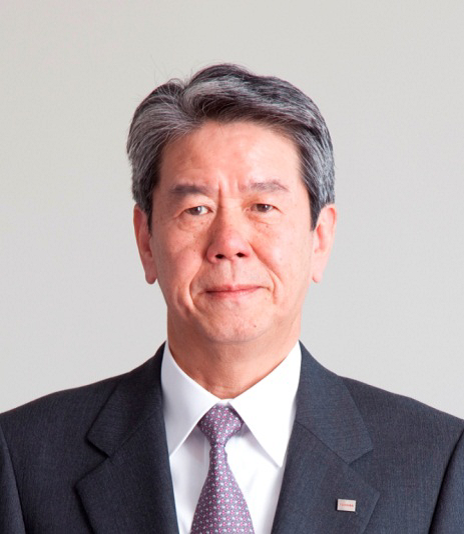 Hisao Tanaka
Director, Representative Executive Officer and President & CEO, Toshiba Corporation
Hisao Tanaka joined Toshiba Corporation in 1973, and has fulfilled numerous roles within the organization since that time. By 2000, Mr. Tanaka became General Manager & Deputy Managing Director of Toshiba Information Systems (UK) and later moved to the same position over the Procurement Division with Toshiba Corp. By June 2011, Mr. Tanaka progressed to become Director, Representative Executive Officer, Corporate Senior Executive Vice President of the Quality Division in Toshiba's Procurement and Logistics Group and currently resides as Director, Representative Executive Officer and President and CEO. Mr. Tanaka graduated from Kobe University of Commerce in 1973 with a degree in economics.