TECHNICAL ADVISORY COUNCIL
ESN has established a Technical Advisory Council (TAC) with deep and broad technical knowledge of the clean-tech sector. The TAC provides strategic market and technical counsel to ESN projects.

Dr. Richard Buckius
Vice President for Research, Purdue University
Dr. Buckius joined Purdue University in September 2008 as the Vice President for Research and Professor of Mechanical Engineering. Previously, he served as the National Science Foundation's (NSF) Assistant Director for Engineering (2006-08), Acting Assistant Director for Engineering (2005-06), Director for the Engineering Directorate's Division of Chemical and Transport Systems (2004 -05), and Program Director of the Thermal Systems and Engineering Program (1987-88). He was Head of the Department of Mechanical and Industrial Engineering at the University of Illinois at Urbana-Champaign (UIUC, 1988-2005). In addition, he served as Associate Head (1985-87), the Richard W. Kritzer Professor (1992-97), and the Associate Vice Chancellor for Research (1988-91) at UIUC.
Buckius is author/co-author of over 100 publications, books and invited talks and articles. He co-authored a textbook titled Fundamentals of Engineering Thermodynamics (Mc-Graw-Hill). He is a member of the editorial board of Nanoscale and Microscale Thermophysical Engineering, Heat Transfer Research, and Heat Transfer-Japanese Research. Among his honors are ASME's Potter Gold Medal (2006), ASEE's Ralph Coats Roe Award (2003), and numerous UIUC teaching awards, including the Campus Award for Excellence in Undergraduate Teaching (1980).
Buckius received his bachelor's and master's degrees and his PhD in mechanical engineering at the University of California, Berkeley, in 1972, 1973 and 1975, respectively.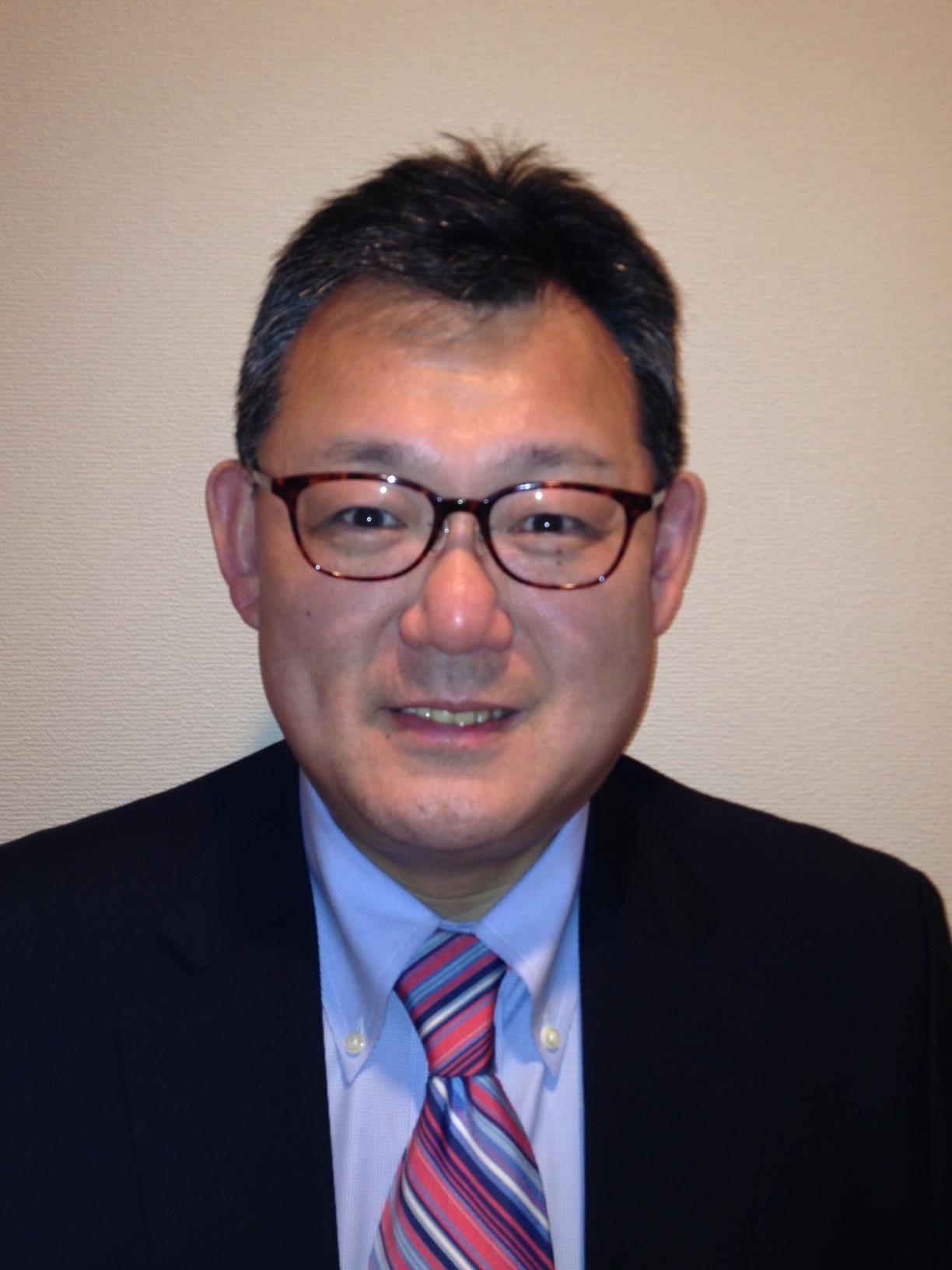 Paul Choe
Manager, Smart Grid Team, Corporate Development Department; ITOCHU Corporation
Paul F. Choe is Manager of Smart Grid Team, Corporate Development Department, ITOCHU Corporation. He is responsible for creating innovative new growth strategies in smart grid and smart community areas involving sustainable new energy and integrated energy infrastructure solutions.
Prior to the current position, he was actively involved in the development and implementation of cross-border market development and entry strategies for over 25 years through strategic alliance and M&A efforts in sectors such as cleantech, IT, media, food, machinery, pharmaceutical , retail, and private equity.
He earned a bachelor's degree from the College of Political Science & Economics at Korea University, after attending Premedical School at Catholic University of Korea.

Dr. James Lyons
Chief Technology Officer, Novus Energy Partners (Chief Engineer, GE Global Research - retired)
Dr. James Lyons became a founder of Novus Energy Partners in 2008 after a 30 year technology career at GE. Jim serves as the Chief Technology Officer at Novus - a new venture capital firm focused on the creation and growth of clean/renewable energy companies.
Jim was Chief Engineer for Electrical and Electronic Systems at GE Research serving as technology leader and mentor for a 250-member global team. He was a leading advocate for renewable energy within GE and corporate champion and principal technologist for its wind energy business – GE's most successful startup ever with $6+B 2008 revenue. He was also the technology leader behind the creation of GE's Digital Energy business unit in 2000.
He's most recently led new business/technology initiatives on waste gasification, electric vehicles, advanced batteries, and photovoltaics. Jim has served on the board of directors of Powerex, the Electric Drive Trade Association, Nordic Windpower, fortu GMBH, and the US Offshore Wind Collaborative. He was co-chair of the 2006 American Wind Energy Conference and an initiator of the AWEA/DOE roadmap to generate 20% of US electricity from wind. Jim has a BSEE degree from RPI, an MSEE from Virginia Tech, and a Ph.D. from Cornell University.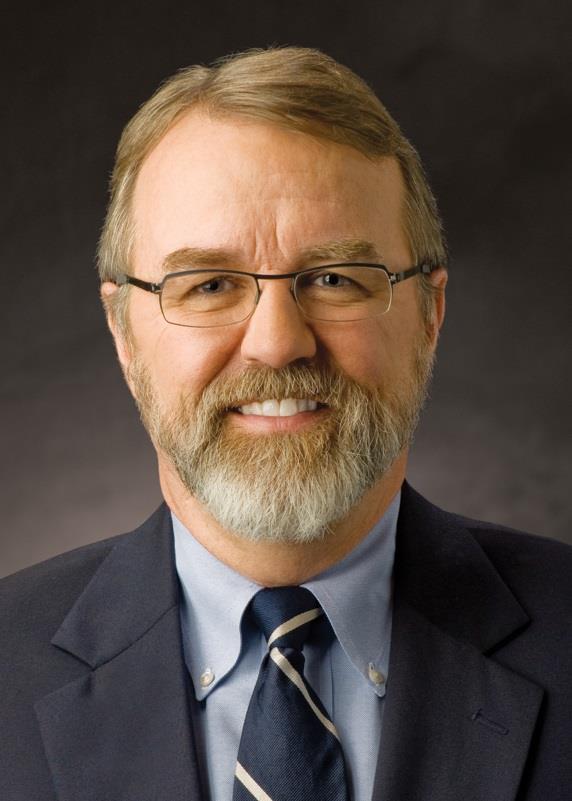 David Mohler
Vice President of Emerging Technology, Duke Energy
David Mohler is vice president of emerging technology for Duke Energy. He is responsible for the development and application of technologies in support of Duke Energy's strategic objectives. Mohler has operational experience in both nuclear and fossil power generation, as well as experience in corporate marketing, human resources and business development. He also led the establishment of the technology office at Duke Energy in 2006.
Mohler is a member of the advisory boards of GridPoint Inc., Verizon Wireless and the Carnegie Mellon Electric Utility Industry Center. He is a member of the Electric Power Research Institute's Research Advisory Committee. Mohler also serves on the board of directors of the Asia Clean Energy Innovation Initiative.
He earned a Bachelor of Arts degree from Indiana University, a Bachelor of Science degree from the University of the State of New York at Albany, a Master of Arts degree from Xavier University of Cincinnati, and a Master of Science degree from the University of Pennsylvania. He also completed the Columbia University Marketing Management Program and Penn State University Executive Development Program.

Dr. John Wall
Chief Technology Officer, Cummins, Inc.
Dr. John C. Wall is Vice President and Chief Technical Officer of Cummins Inc., based in Columbus, Indiana. John was named to this position in March 2000. Since joining Cummins in 1986, he has held positions in Emissions Research, Advanced Product Development, Technology Planning, and Research and Technology.
As John has progressed from research and product engineering into engineering leadership, he has remained directly involved in the most critical technology programs for low emissions, powertrain efficiency and alternative fuels. He contributes domestically and internationally in the areas of diesel engine emission controls and fuel property effects on emissions. He initiated and is actively involved in Cummins' sponsorship of a laboratory for engine research and biofuel development at the Indian Institute of Technology (IIT) - Bombay. He serves on Boards of Directors of Cummins joint venture companies, including Cummins India, Ltd; Cummins Research and Technology, India; Cummins-Komatsu Industrial Power Alliance; and Cummins Westport Inc., where he also serves in a technical advisory capacity to Westport Innovations on fuel systems and combustion technology. John plays a key role with Cummins' Science and Technology Council in identifying advanced technologies that should receive the attention of Cummins and the Council. John holds U.S. Patent 6,244,256: "High Temperature Coolant Loop for Cooled Exhaust Gas Recirculation for Internal Combustion Engines."
Before joining Cummins, John worked in fuels and lubricants research at Chevron. His research team at Chevron was the first to quantify the contribution of fuel sulfur to diesel particulate emissions.
John's technical interests today include advanced technologies for emission control and energy conversion, energy and environmental policy, renewable fuels, and engineering in a global work environment.
John studied Mechanical Engineering at the Massachusetts Institute of Technology, where he received his SB and SM degrees from the Mechanical Engineering Honors Program in 1975 and his ScD in 1978. His doctoral research was in the area of internal combustion engine efficiency and emissions. He continued his research in engine emissions and fuel effects on emissions at Chevron Research and then at Cummins. John's technical publications have focused primarily on engine emissions and fuel economy. Most recently, John's technical contributions outside Cummins have been primarily via industry working groups and speaking opportunities.

John Waters
Vice Chairman, Bright Automotive; President, Waters & Associates, LLC
John E. Waters brings more than 25 years of entrepreneurialism, engineering experience, and advanced automotive expertise to Bright Automotive, a company ready to transform the automotive industry with proven, scalable, and highly efficient transportation solutions.
A pioneer in electric vehicles, John invented the battery pack system for General Motors' first production electric vehicle, the EV1, and subsequent electric and hybrid electric vehicles. He also advanced and commercialized enabling battery technologies, such as lead acid, nickel metal hydride, lithium-ion, and applied them to transportation solutions. John helped launch Delphi Corporation's lithium battery business, led the joint venture of lithium battery manufacturer EnerDel, and developed lithium battery systems for the Segway® Human Transporter and the iBOT® medical device.
John launched Bright Automotive from Rocky Mountain Institute where he established the Transportation Practice a few years earlier. While at RMI, he consulted with several Fortune 100 companies, including Alcoa, Dell, and Ford Motor Company, to develop sustainable energy solutions and corporate strategies.

Dr. Hideki Hayashi
General Manager - Smart Grid Technology, Transmission & Distribution Systems; Toshiba Corporation
Hideki Hayashi is General Manager-Smart Grid Technology, Transmission & Distributions Division and Chief Engineer of Smart Community Div. of Toshiba Corporation Principal Office. He has been assuming leadership roles in some of the most technically challenging smart grid projects such as Miyako-Island Micro Grid (already in operation), US-Japan Collaboration of New Mexico Smart Grid Project, Integrated Energy Storage Systems for Smart Community, Next Gen. Optimal T&D Smart Grid Projects, Japan Smart Communities, etc. He is the Japan Representative of IEC SMB SG3, Expert of TC8 AHG4 and convener of Jisc/Cenelec Smart Grid WG, member of International Standardization Working Group of Japan Smart Community Alliance (JSCA), Japanese Committee of IEC-ACTAD, and Power System Technical Committee of the Japan Electrical Manufacturers' Association (JEMA) etc. In these capacities, he is actively participating in international and domestic committees for the next generation power network and smart grid global standards.
He recently spearheaded Toshiba's engineering efforts in the photovoltaic systems and smart grid systems. He completed his master's degree in Electrical Engineering from the Graduate School of Engineering Research at the University of Tokyo in March, 1978. He then joined Toshiba Corporation in April, 1978, and has been pursuing engineering, development, design of electric power systems monitoring and control systems, and electric power system solutions. He completed his doctorate (engineering) at the University of Tokyo in 1996.

Alec Proudfoot
Engineering Consultant - Proudfoot Design
Alec Proudfoot is the engineer at Google Inc. who started the RechargeIT plug-in vehicle project. He was a member of the engineering team at AeroVironment that created the GM Impact prototype. The Impact entered production as the GM EV1, the first modern high power AC induction electric vehicle. Alec has followed the alternative fuel vehicle scene as an engineer, a consumer, and journalist -- some of his footage appeared in the documentary film "Who Killed the Electric Car."

In addition to his alternative fuel vehicle work, Alec has a diverse engineering career, spanning fields from aviation to medical devices to telecommunications, and has also worked as a professional helicopter pilot. Most recently, Alec was a renewable energy engineer at Google working on the RE<C project, and previously worked as an engineering manager on imaging related applications for projects including Google Book Search and Google Maps. In his "20% time," Alec advised Google's philanthropy organization on energy and transportation issues.